To Plant A Seed
is the first LP by
Trancecore
band
We Came As Romans
.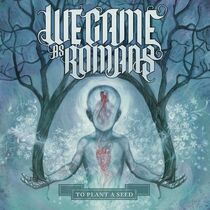 In America it was released through Equal Vision Records and in Europe it was released through Refield Records. It was produced by Joey Sturgis.
Tracklisting
Edit
To Plant A Seed
Broken Statues
Intentions
Roads Don't End And Views That Never Cease
Dreams
We Are The Reasons
Beliefs
I Will Not Reap Destruction
Searching, Seeking, Reaching, Always
An Ever-Growing Wonder
To Plant A Seed
Roads That Don't End And Views That Never Cease
Ad blocker interference detected!
Wikia is a free-to-use site that makes money from advertising. We have a modified experience for viewers using ad blockers

Wikia is not accessible if you've made further modifications. Remove the custom ad blocker rule(s) and the page will load as expected.