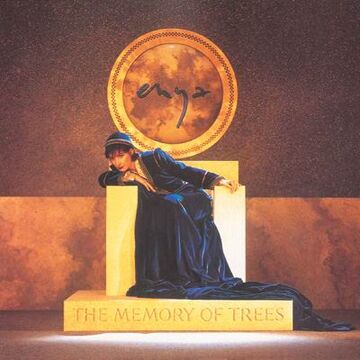 The Memory of Tree
is the 4th album recorded by Irish singer/musician
Enya. The Memory of Trees
was released in 1995. It won a Grammy Award for "Best New Album" of 1997. Its cover art was inspired by a painting called "The Young King of the Black Isles" by Maxfield Parrish whose work has inspired many of her music videos as well.
The Memory of Trees Tracklist:Edit
1. "The Memory of Trees" - 4:18
2. "Anywhere Is" - 3:58
3. "Pax Deorum" - 4:58
4. "Athair Ar Neamh" - 3:39
5. "From Where I Am" - 2:20
6. "China Roses" - 4:47
7. "Hope Has A Place" - 4:44
8. "Tea-House Moon" - 2:41
9. "Once You Had Gold" - 3:16
10. "La Soñadora" - 3:35
11. "On My Way Home" - 5:08*
12. "Oriel Window" - 2:22 (Japanese Bonus Track)
*There are 3 versions of this song available: album edit (3:35), video version and the remix version available on the single and also on "Paint The Sky With Stars" with a duration of 3:38.
1 person owns this album. 

If you own this album, change the number to one higher!

Ad blocker interference detected!
Wikia is a free-to-use site that makes money from advertising. We have a modified experience for viewers using ad blockers

Wikia is not accessible if you've made further modifications. Remove the custom ad blocker rule(s) and the page will load as expected.