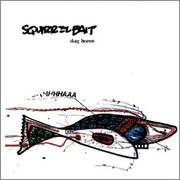 Skag Heaven
is the second album by
Squirrel Bait
.
Tracklisting
Edit
Kid Dynamite
Virgil's Return
Black Light Poster Child
Choose Yr Poison
Short Straw Wins
Kick The Kat
Too Close Too The Fire*
Slake Train Coming
Rope Island Road
Tape From California
 *[sic!]
0 people own this album. 

If you own this album, change the number to one higher!

Ad blocker interference detected!
Wikia is a free-to-use site that makes money from advertising. We have a modified experience for viewers using ad blockers

Wikia is not accessible if you've made further modifications. Remove the custom ad blocker rule(s) and the page will load as expected.