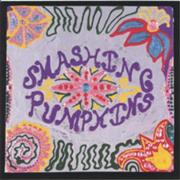 Lull
is an EP by
The Smashing Pumpkins
. It was released in 1991 by Hut Recordings.
Tracklisting
Edit
Rhinoceros [5:55]
Blue [3:20]
Slunk [2:49]
Bye June [2:10]
Personnel
Edit
Jimmy Chamberlin - Drums
Billy Corgan - Vocals, Guitars
James Iha - Guitars, Vocals
D'arcy Wretzky - Bass, Vocals
Recorded by Mark Ignoffo
Produced by Billy Corgan and Butch Vig
Artwork by D'arcy Wretzky, James Iha, and Tanya
Mastered by Howie Weinberg
External Links
Edit
0 people own this album. 

If you own this album, change the number to one higher!

Ad blocker interference detected!
Wikia is a free-to-use site that makes money from advertising. We have a modified experience for viewers using ad blockers

Wikia is not accessible if you've made further modifications. Remove the custom ad blocker rule(s) and the page will load as expected.