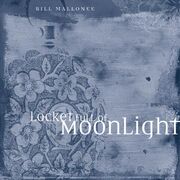 Locket Full Of Moonlight
is an album by
Bill Mallonee
. It was released in 2002 by Meat Market Records and Paste Music.
Tracklisting
Edit
Locket Full Of Moonlight [4:03]
Shellshocked [5:25]
After The Glow [4:23]
Sweetness And Light [3:40]
Table For Two [4:35]
Overflow [3:59]
Jaws Of Life [3:25]
Rearview Mirror [4:39]
Dirty Job [4:05]
Locket Full Of Moonlight (Casual Reprise) [4:24]
0 people own this album. 

If you own this album, change the number to one higher!

Ad blocker interference detected!
Wikia is a free-to-use site that makes money from advertising. We have a modified experience for viewers using ad blockers

Wikia is not accessible if you've made further modifications. Remove the custom ad blocker rule(s) and the page will load as expected.