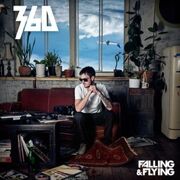 In 2011, Colwell's single "Just Got Started" entered at #74,and peaked at number 30 on the ARIA Urban Singles Chart.His second album, Falling & Flying, was released on September 30, 2011,topping the Australian iTunes charts for 3 weeks. On January 8, 2012, Falling & Flying went Gold and on February 24, the single Boys Like You went double platinum. Boys Like You ranked #8 in the Triple J Hottest 100 countdown of 2011.
Ad blocker interference detected!
Wikia is a free-to-use site that makes money from advertising. We have a modified experience for viewers using ad blockers

Wikia is not accessible if you've made further modifications. Remove the custom ad blocker rule(s) and the page will load as expected.