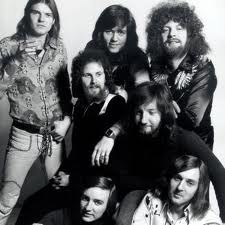 Electric Light Orchestra (ELO) are a British rock group from Birmingham, England. They were formed to accommodate Roy Wood's and Jeff Lynne's desire to create modern rock and pop songs with classical overtones. After Wood's departure following the band's debut record, Lynne wrote and arranged all of the group's original compositions and produced every album. In 2012, Lynne reformed the band under the moniker Jeff Lynne's ELO.
Discography
Edit
Studio album
Ad blocker interference detected!
Wikia is a free-to-use site that makes money from advertising. We have a modified experience for viewers using ad blockers

Wikia is not accessible if you've made further modifications. Remove the custom ad blocker rule(s) and the page will load as expected.