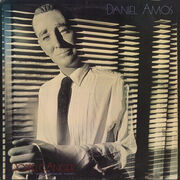 Doppelgänger
is the fifth album by
Daniel Amos
. It was released in 1983 by Refuge Records. It is the second album in the four-album
¡Alarma! Chronicles
.
Tracklisting
Edit
Hollow Man
Mall All Over The World
Real Girls
New Car!
Do Big Boys Cry?
Youth With A Machine
The Double
Distance And Direction
Memory Lane
Angels Tuck You In
Little Crosses
Autographs For The Sick
I Didn't Build This For Me
Here I Am, There You Are
Hollow Man (Reprise)
0 people own this album. 

If you own this album, change the number to one higher!

Ad blocker interference detected!
Wikia is a free-to-use site that makes money from advertising. We have a modified experience for viewers using ad blockers

Wikia is not accessible if you've made further modifications. Remove the custom ad blocker rule(s) and the page will load as expected.