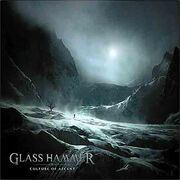 Culture Of Ascent
is an album by
Glass Hammer
. It was released by Arion Records on 23 October 2007.
Tracklisting
Edit
South Side Of The Sky (Yes cover) [9:25]
Sun Song [9:36]
Life By Light [7:34]
Ember Without Name [16:38]
Into Thin Air [19:19]
Rest [6:36]
0 people own this album. 

If you own this album, change the number to one higher!

Ad blocker interference detected!
Wikia is a free-to-use site that makes money from advertising. We have a modified experience for viewers using ad blockers

Wikia is not accessible if you've made further modifications. Remove the custom ad blocker rule(s) and the page will load as expected.