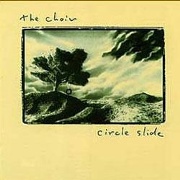 Circle Slide
is the fourth studio album by Christian alternative band
The Choir
. It was released in 1990 by Myrrh and Epic Records.
Tracklisting
Edit
Circle Slide
If I Had A Yard
A Sentimental Song
Merciful Eyes
Tear For Tear
About Love
Blue Skies
Laugh Loop
Restore My Soul
External Links
Edit
0 people own this album. 

If you own this album, change the number to one higher!

Ad blocker interference detected!
Wikia is a free-to-use site that makes money from advertising. We have a modified experience for viewers using ad blockers

Wikia is not accessible if you've made further modifications. Remove the custom ad blocker rule(s) and the page will load as expected.