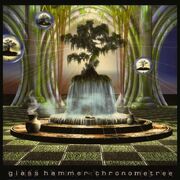 Chronometree
is the fourth studio album by
Glass Hammer
. It was released by Arion Records in 2000.
Tracklisting
Edit
Empty Space And Revealer
An Eldritch Wind
Revelation
Chronotheme
A Perfect Carousel
Chronos Deliver
Shapes Of The Morning
Chronoverture
The Waiting
Watching The Sky
0 people own this album. 

If you own this album, change the number to one higher!

Ad blocker interference detected!
Wikia is a free-to-use site that makes money from advertising. We have a modified experience for viewers using ad blockers

Wikia is not accessible if you've made further modifications. Remove the custom ad blocker rule(s) and the page will load as expected.