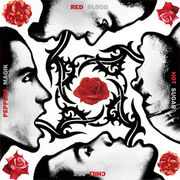 Blood Sugar Sex Magik
is the breakthrough album by
Red Hot Chili Peppers
, released in 1991.
Tracklisting
Edit
The Power Of Equality
If You Have To Ask
Breaking The Girl
Funky Monks
Suck My Kiss
I Could Have Lied
Mellowship Slinky In B Major
The Righteous & The Wicked
Give It Away
Blood Sugar Sex Magik
Under The Bridge
Naked In The Rain
Apache Rose Peacock
The Greeting Song
My Lovely Man
Sir Psycho Sexy
They're Red Hot
1 people own this album. 

If you own this album, change the number to one higher!

Ad blocker interference detected!
Wikia is a free-to-use site that makes money from advertising. We have a modified experience for viewers using ad blockers

Wikia is not accessible if you've made further modifications. Remove the custom ad blocker rule(s) and the page will load as expected.