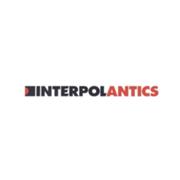 Antics
is the second studio album by
Interpol
. It was released in 2004 by Matador Records.
Tracklisting
Edit
Next Exit
Evil
Narc
Take You On A Cruise
Slow Hands
Not Even Jail
Public Pervert
C'mere
Length Of Love
A Time To Be So Small
Personnel
Edit
Carlos D - Performer
Daniel Kessler - Performer
Paul Banks - Performer
Samuel Fogarino - Performer
Produced by Peter Katis
Mastered by Greg Calbi
Artwork by Sean McCabe
Photography by Sean McCabe and Ami Barwell
Recorded and Mixed by Peter Katis and Greg Giorgio
External Links
Edit
0 people own this album. 

If you own this album, change the number to one higher!

Ad blocker interference detected!
Wikia is a free-to-use site that makes money from advertising. We have a modified experience for viewers using ad blockers

Wikia is not accessible if you've made further modifications. Remove the custom ad blocker rule(s) and the page will load as expected.